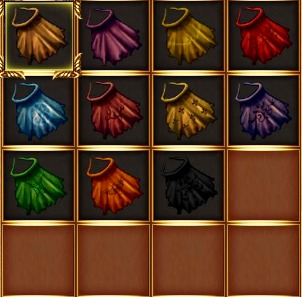 Cloaks provide Gambit defense. Like all equipment, cloaks come in all qualities (Common, Uncommon, Rare etc.).
Cloaks are as essential for PvP (Player vs Player) as Armors are for Campaign opponents.
Most players rely on Gambit damage to beat their opponents so cloaks are typically more useful than Armors.
Like Mounts, you can send out Scouts to find cloaks.
+Gambit Defense Per Level By Quality:
Common +15
Uncommon +20
Rare +24
Epic +30
Legendary +36
Artifact +42