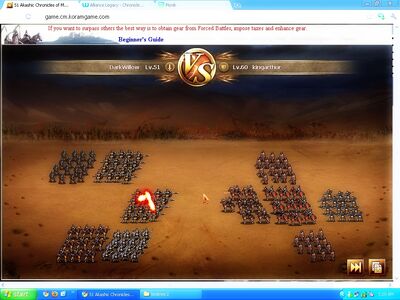 Player vs Player is the easiest way to win prestige. You get more prestige when you face enemies with higher notireity. The order goes from Friendly(lowest prestige earned by battling them) to Enemy of the State (more prestige earned by battling them). Get prestige from battles to get higher titles, conquer more opponents, have multiple silver mines and farms, unlock prestige heroes, recruit more heroes.
Ad blocker interference detected!
Wikia is a free-to-use site that makes money from advertising. We have a modified experience for viewers using ad blockers

Wikia is not accessible if you've made further modifications. Remove the custom ad blocker rule(s) and the page will load as expected.